Post by ShrimpBrime on Mar 28, 2021 7:17:25 GMT -5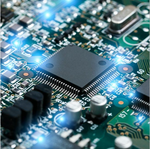 Bones
May I ask for your services??
Have an old board here that needs a face lift.
Willing to do it myself with your guidance,
*But would actually prefer sending it to you instead!
I don't think this is something I can accomplish in an evening.
As you can see the board needs a DEEP cleaning.
It was used with sub zero before I ever got it.
Then I did some action with it.
Was a bit unstable last time. Pulled it out because of this thread,
And saw some bulging caps. The last runs probably did them in.
It's a working board that I'm willing to put some time/money into.
Can you help me out?
View Attachment
You should be able to take care of it with ease.
All I'd do is remove the chipset cooler and CPU cooler collar and pop it into the diswasher on high-temp wash with a standard Cascade dishwashing pod. You can use the heavy duty cycle if you want or just set it for pots and pans.
No need to let the washer dry it too but do make sure it gets the "Good" rinse cycle.
Once done, take it out and prop it up so the water drains from it for at least overnight. Then you can bake it for about 2 hours in the oven, set for about 170f or just anything that would be less than 90c period. Let it get to temp and once you cutoff the oven don't take it right out, let it cool as the oven itself does.
You can even figure in how long after it's cut off you can leave it in and save a little power, I'd have to say at least 90 to 110 minutes in you can cut it off and let the residual heat take it the rest of the way.
OR.....
Let it sit for a couple of days so water can drain from it and place a small fan on it during this time, at least overnight to make sure it's dried out but won't hurt to let it go for about 48 hours with the fan.
Once done in either case, you can then just recap the board where needed and test.
OK sounds like fun.
I'll get started on it today.